Wine 101
These Brands Are Reimagining What It Means to Be Sustainable in the Wine Industry
April 22, 2022
Written By Chasity Cooper
Over the last several years, sustainability has become one of the biggest buzzwords within the beverage industry. Specifically in wine, being "sustainable" is what many wineries tote as one of their many great accomplishments. When it comes to consumers, many care about how climate change ­– for example, fires in different wine regions – could affect their wine consumption. But way before the delicious craftsmanship of a wine is poured into a glass, vintners, grape growers, and winery owners are making conscious decisions all year round on how to resourcefully preserve healthy vines and the ecosystems that they inhabit.
What it means to be a sustainable winery
Often synonymous with the terms organic and biodynamic, sustainability focuses on farming practices that are designed to maintain the land for generations to come. To be considered a sustainable vineyard, wineries are required to participate in extensive certification programs that observe environmental factors like water efficiency, pest management, soil health, and waste management. Organizations, like the newly established Sustainable Wine Roundtable, exist to create and set guidelines that will encourage winemakers globally to carry out sustainability in every aspect of their wine production. Simply put, sustainability extends beyond the lens of agriculture, but it also impacts the economic development and social responsibility of wine regions worldwide.
To celebrate Earth Day, here are a few wine brands who've made sustainability part of their company culture, and are producing wines that embody the spirit of stewardship.
Honoring Mother Earth: McBride Sisters Wine Company
As part of its collection of reserve wines from New Zealand, the McBride Sisters Wine Company has just released "Papatūānuku" – which translates to "Mother Earth" in the native Māori language. Growing up in the Central Otago region, Andrea McBride John often split her time between her mother's family and her Māori foster family in Aotearoa, which is where she drew inspiration for this wine. The Māori are an indigenous Polynesian people of New Zealand who had a very strong spiritual connection to the land. The expansion of Māori agriculture played a big role in contributing to New Zealand's emergence as an agricultural nation. The "Papatūānuku" Pinot Noir showcases the rich history of the soil in Aotearoa and the commitment the Māori people make to the land. "Our Central Otago Reserve Pinot Noir is inspired by this bond," says McBride John, "and is dedicated to the stewardship of humanity and the environment."
Paving the way for legacy: Etude Winery
Founded 40 years ago by winemaker Tony Soter, Etude Winery set out to have one mission: to create world-class Pinot Noir. But, as all winemakers know, great wine making begins in the vineyard. When senior winemaker Jon Priest joined Etude in 2005, he made sure to uphold the founding philosophy of the winery – which is to grow superior grapes so that there is little to no intervention from the winemaker. In addition to that approach, Etude is certified sustainable, Napa Green Winery certified and practices fish-friendly farming, which gives the winery access to expertise on things such as water quality degradation. Finally, as one of the inaugural members of the California Land Stewardship Institute's Climate Adaptation Certification Program, Etude Winery's Grace Benoist Ranch is helping scientists establish standards that will allow grape growers to reduce greenhouse gas emissions and maintain healthy soils in the vineyard.
Causing (good) trouble: Rabble Wines & Jackson Family Wines
Rooted in Paso Robles, California, Rabble Wines is a company that always keeps the future and preservation of the planet in mind. From Tempranillo and Zinfandel to Sauvignon Blanc and Rosé, the grapes grown in their sustainable vineyards craft wines that are balanced, refreshing and give consumers a sense of place with every sip. Plus, as part of their commitment to Mother Nature, Rabble Wines has a longstanding partnership with 1% For The Planet, a network of almost 5,000 nonprofit organizations who are committed to creating a cleaner future for all.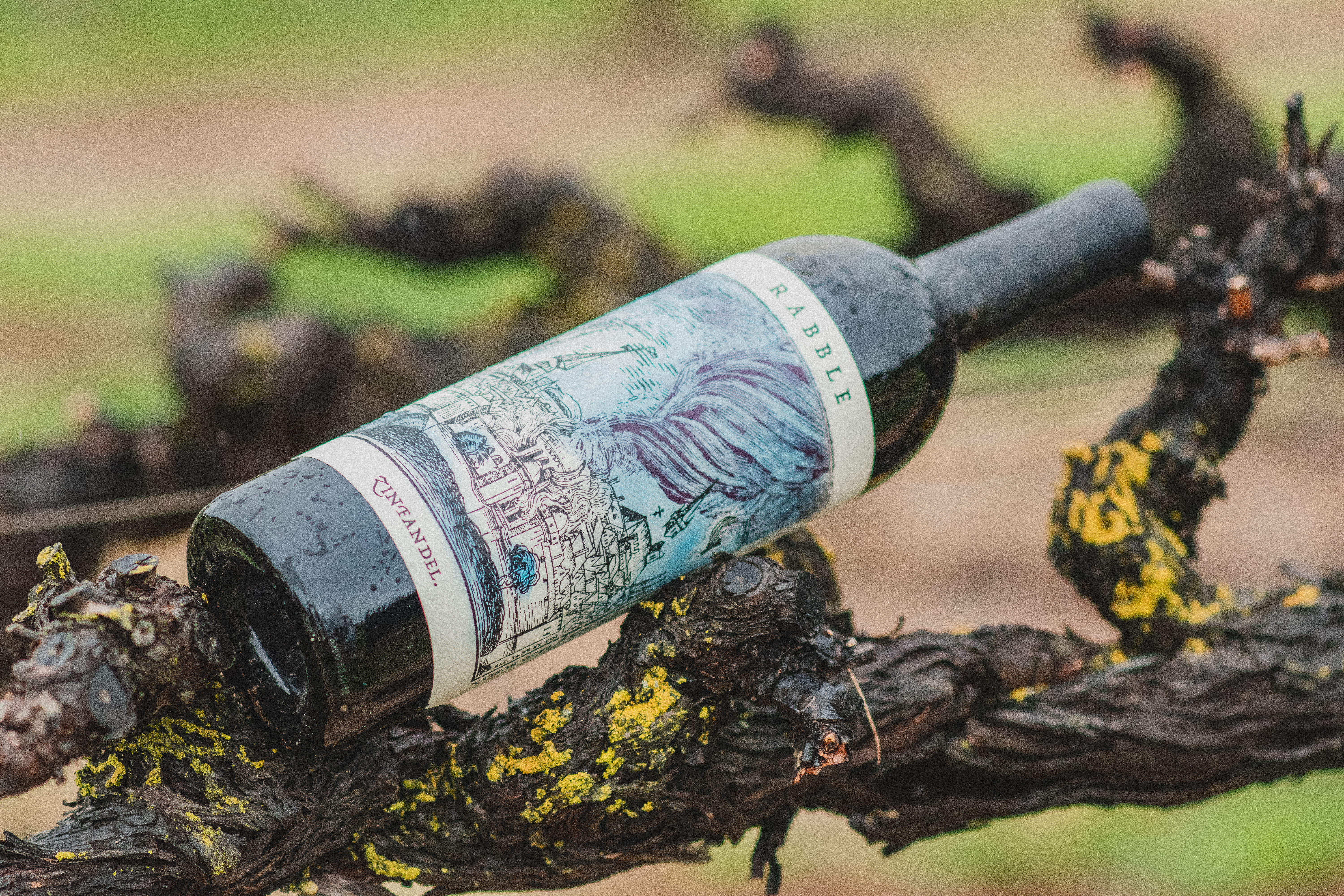 Last August, Jackson Family Wines announced an audacious sustainability and climate plan that will unfold over the course of the next ten years. Founded in 1982, Jackson Family Wines is a family-owned company that has a collection of vineyards across the globe. In its "Rooted For Good: A Roadmap to 2030," Jackson Family Wines is committed to not only reducing its carbon footprint and investing in renewable energy, but plans to transition all of its estate vineyards to regenerative farming practices and reinforcing its water conservation practices. Additionally, Jackson Family Wine's dedication to social responsibility will ensure that they are building a workplace that is diverse, equitable and inclusive for all.
In ways that are both big or small, each of these wine companies (and so many others!) are making incredible strides to create a better future for our planet today.
Here are a few organic and sustainable wine selections from the Coravin Wine Shop that you can add to your wine collection. Happy Earth Day!
Shop the Coravin Wine Shop
The Coravin Wine Shop offers a broad selection of time-honored labels as well as a collection of highly sought after and allocated bottles curated by in house wine experts and resident sommeliers.
Shop

, Shop the Coravin Wine Shop